Our Membership
Consists of men and women who genuinely wish to serve their community.
We welcome members of all ages and from all backgrounds.
As well as enjoying the work we do together, for the good of others, we have regular social events throughout the year.
We fundraise by:
Collecting and selling items at our Saturday Market- "The LIONS DEN" at 195 Pinner Road. Northwood HA6 1DF
Do pop in and see us. We are open every Saturday morning from 9.45 am to 11.45 am.
We sell secondhand clothes, shoes, bags, haberdashery, craft materials, bric-a-brac, collectables, small furniture, books, DVD's
plants, etc.
If you are looking for a great bargain, or just fancy a cup of tea and a chat, do come along - family friendly - and so much more than a charity shop - one visit and you will be hooked!.
Donations always welcome - for more information contact Robert on 07860 324395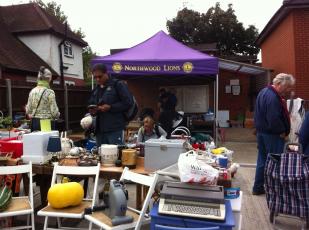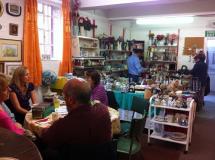 We also raise funds by having:
Raffles, stalls at fetes and tinshakes etc..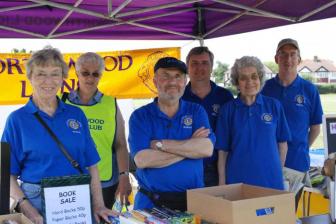 We undertake service activities like:
Donations to local charities within Northwood and Hillingdon, (and donations to national and international charities).
Provision of wheelchairs to local people.
We support organisations that provide help to those in need.
Please find following some images of the sort of things we do........(Hover over the image to see what they are...)